Frequently Asked Questions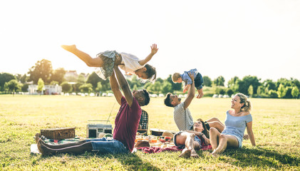 Why choose OUR THERAPIES?
OUR THERAPIES are experienced independent Occupational Therapists who work in the areas of mental health and psychosocial disability. We work with people across the different stages of life; childhood, youth and adulthood.
We use evidence-based, individualised and creative approaches to support you to achieve your goals.
We deliver in-person services in the southern metropolitan Melbourne area; Bayside through to the Mornington Peninsula
We deliver Telehealth services Australia-wide.
Our Lead Therapists are Senior Mental Health Professionals, each with 10-20 years' experience, which includes working with complex support needs.
Are Registered with AHPRA, OT Australia and are fully insured.
YES we are registered to provide services for:
Medicare (Better Access to Mental Health) – GP or specialist referral required.
NDIS – Capacity Building (Therapeutic Supports) all ages*
Private – Self funded and Health Insurance when eligible (ask your fund if you are registered for OT)
Some of our Therapists have additional qualifications in:
EMDR Therapy
Developmental Psychiatry Training
Sensory Approaches in Mental Health
Family Therapy
Family-Based Treatment (eating disorder)
---
What is an Occupational Therapist (OT)?
An Occupational Therapist is an allied health professional that has completed a recognised Undergraduate or Masters level university degree in Occupational Therapy. They complete a minimum number of continuing professional development hours per year in order to meet regulatory requirements set by Occupational Therapy Board of Australia for the Australian Health Practitioners Regulatory Association (AHPRA).
---
What is Occupational Therapy?
Occupational Therapy supports people to bridge the gap between where you currently are, in relation to your health and life goals, and where you want to be.
As Occupational Therapists, we understand that all sorts of obstacles can have an impact on your ability to do the things you want and need to do.
Occupational Therapy (OT) aims to help you engage in activities that are meaningful to you. We help you to do what you want, need, or have to do every day. We know that 'Doing' promotes good physical, mental, and emotional well-being.
---
What is an Occupation?
We define Occupation as anything you use your time for 'doing'.
It is what you want to do e.g. fun, leisure, hobbies.
It is what you need to do e.g. self-care, grocery shopping, cooking.
It is what you have to do e.g. pay bills, go to work, understand social rules, taking care of things you are expected to do by others.
---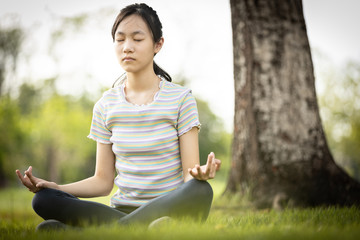 Why might you see an OT?
If you are you finding that one or more of the following experiences or challenges listed below are getting in the way of doing what you need, want or have to do, you might want to see an Occupational Therapist (OT) for therapeutic counselling and support:
anxiety,
low mood,
motivation,
poor confidence,
difficult past experiences
cognitive challenges e.g. planning, organisation and problem-solving
everyday living skills e.g. routine management &/or learning different ways of performing tasks.
physical challenges, e.g. fine and gross motor difficulties
---
How might an OT work with you?
Working with you to develop meaningful and achievable goals. This may include assessment to explore and better understand what you may wish or need to include in your OT goals.
Developing or improving your skills in self-care, home management, school and learning skills, emotion regulation skills, sensory processing skills, social skills, etc.
Counselling to address barriers to participating in life the way you want or need to. This may include learning a range of emotion regulation strategies, grounding techniques, and ways of managing and reducing emotional triggers.
Education for you and your family (as required) and caregivers and others through collaborative partnerships and family-centred approaches.
Use of a range of specific interventions to enhance your performance. Such as incorporating sensory strategies to improve emotion regulation.
Actively practicing the tasks you want to improve.
---
Do I need a referral to see an OT?
Self Referral Pathway:
No. You may refer yourself directly if you choose these pathways:
NDIS: Self, plan managed and registered participants.
Private Health
Private paying
Medicare Pathway:
Yes. You must attend a GP or Specialist for a Referral:
Mental Health Care Plan (Item #80135 and 80140 Focussed Psychological Services by an OT, or item #80136 Focussed Psychological Services by an OT telehealth)
Enhanced Primary Care (Item #10958)
Eating Disorders Treatment Plan (Item #82371 and 82373)
Helping Children With Autism (Item #82025)
---
I am a NDIS participant, can I access support through OUR THERAPIES?
We are registered under Therapeutic Supports with the NDIS.
Agency Managed: Over 7 years – YES, Under 7 years – No
Self-Managed: Yes (All participants)
Plan-Managed: Yes (All participants)