Engage Life
And Live
OUR THERAPIES are experienced independent Occupational Therapists who work in the areas of mental health and psychosocial disability across the different stages of life; childhood, youth and adulthood.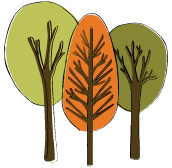 Welcome to OUR THERAPIES
We use evidence-based, individualised and creative approaches to support you to achieve your goals.
We deliver in person services in the southern metropolitan Melbourne area; Bayside through to the Mornington Peninsula plus Telehealth services Australia-wide.
OUR THERAPIES:
Are Senior Mental Health Professionals, each with 10-20 years experience including working with complex support needs
Are Registered with AHPRA , OT Australia and are fully insured
And YES we are registered to provide services for:

Medicare (Better Access to Mental Health)
NDIS – Capacity Building (Therapeutic Supports) all ages*
Therapy through all stages of life
Support for mental health and psychosocial disability for children and youth, adults and families.
How we support you
We can work with people in many different ways including:
Functional Assessment
Support access to NDIS
Short or Long Term Therapy Programs
Consultation to organisations and services, e.g. schools, workplace, support network
And much more.
Latest blog post
Sensory Systems. What are they and why are they important?

Some of you might be able to list all of our five external senses, some of you might be able to list one or all three our internal senses as well. Some of you may not be aware that we have a total of eight sensory systems. And that is quite okay because who knows everything about everything there is to know? Certainly NOT us, but we do know a…

View all blog posts